About Our Company
Research and development, manufacturing, distribution and service from our head office in Brisbane, Queensland.
With support from our service and distribution out of Perth, Western Australia, and North America, we are able to bring national & international service to our customers.
We are BreatheSafe
At BreatheSafe, we believe the only way to achieve zero harm is through zero exposure.
We are an Australian company dedicated to ongoing innovation to ensure delivery of the most efficient air quality systems available today. Our intelligent High Pressure Filtration systems are designed by air quality experts to fully protect workers lungs, machines, and electronics from hazardous dusts in the workplace. Manufactured locally in Brisbane, each system is customised to suit any purpose in any environment.
With over 100 years collective experience in airconditioning and air filtering and experts in supporting fields, BreatheSafe guarantees the highest quality and efficient products and workmanship.
Quality Manufacturing
Australian in-house manufacturing to your needs
Custom Design
Design, supply and install custom systems.
Spare Parts
A wide range of spare parts stocked for quick despatch.
BreatheSafe's Mission for Zero Harm
Our products are designed for protection from the harmful effects of everyday exposure.
We believe that no amount of exposure to hazardous materials is safe. When aiming for zero harm, the goal must be zero exposure.
It is everyone's responsibility to do the best they can.
We offer long term value through product innovation and building systems with integrity to exceed our customers' expectations.
We proudly design and supply to OEM's and end-users.  Contact us for qualified advice and fast response proposals.
Dont reduce risk. Remove it.
Protection from Asbestos, Coal Dust, Crystalline Silica, SO2, HF, H2SO4, DPM and various land fill gases.
Dedication to Developing
the best products available
BreatheSafe Values
If everyone respects each other – staff, customers and suppliers – we will all go home safe and happy with our achievements.   By being committed to leading the way with the development of exceptional products and customer service, it will aid us to develop long lasting business partners.
We Believe
| | |
| --- | --- |
| Staff | Respect each other our customers and our suppliers. |
| Customers | Listen to them, collaborate and then you will supply. |
| Suppliers | Work with them to develop the very best products at the very best price. |
| Service | Providing the best dervice on every job every time. |
| Professionalism | To act and deliver on time. |
| Innovation | Provide what our customers need before they know they need it. |
BreatheSafe's history started back in 2004 with TRACS QLD (specialising in transport refrigeration) and then Kev Dalton Air Conditioning (specialising in heavy vehicle air conditioning & pressurisation systems). Between these two companies, our staff have gained vast experience & knowledge in all these fields.
In September 2015, Nick Johnstone became the sole owner of TRACS Qld. He was determined to make air filtration and pressurisation systems the backbone of our business. TRACS Qld began trading under BreatheSafe.
We released our flagship products the INPRESS controller and the TL pressuriser with intelligent auto pressurisation. We have recently installed customised versions of the INPRESS unit on a number of different types and brands of machine. CATERPILLAR, KOMATSU, TOYOTA, BHP, RIO TINTO, BORAL to name a few all with great results. 
As well as delivering these new systems we still design, supply, and install custom air conditioning systems (Toyota Husky Skid steer Range, KOMATSU WA900) and air conditioning system upgrades (Hyundai & Komatsu range).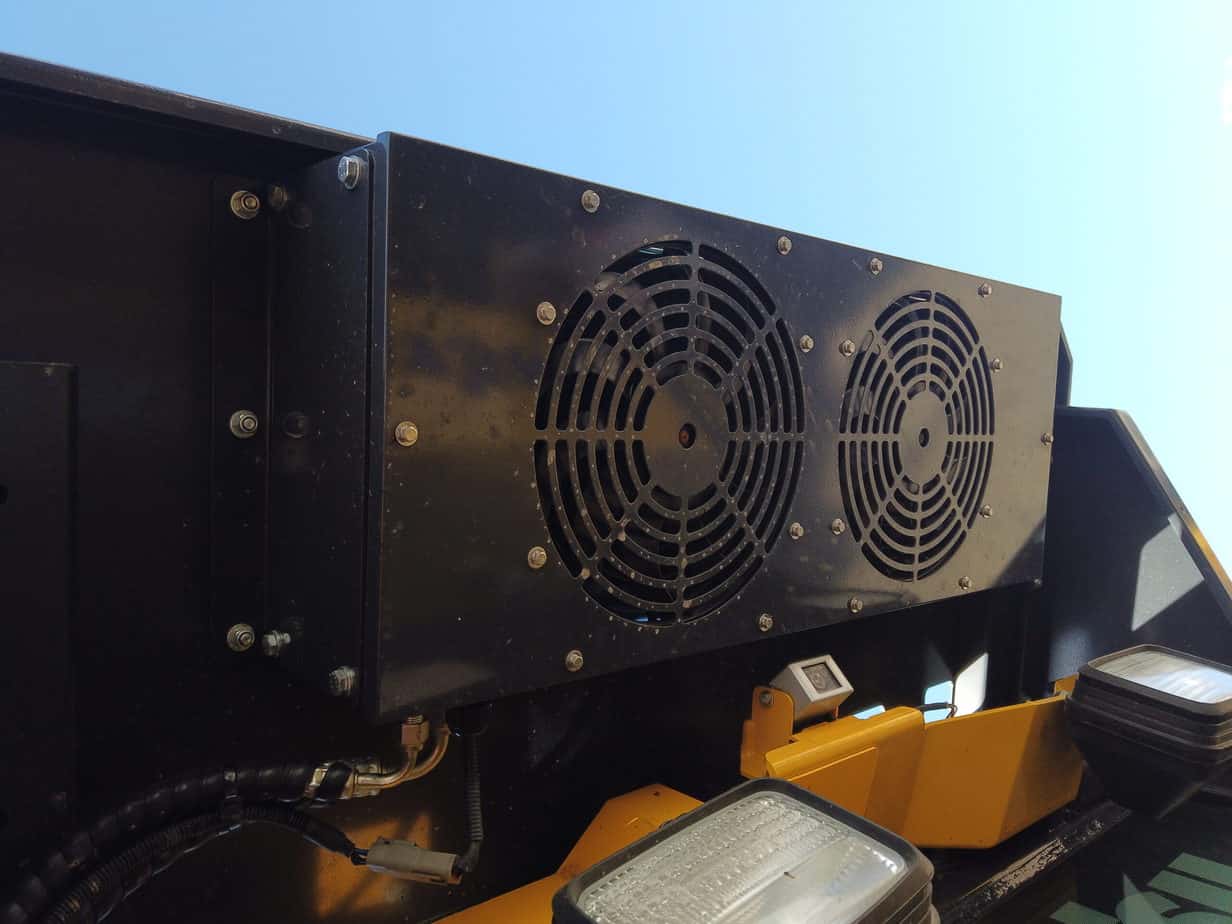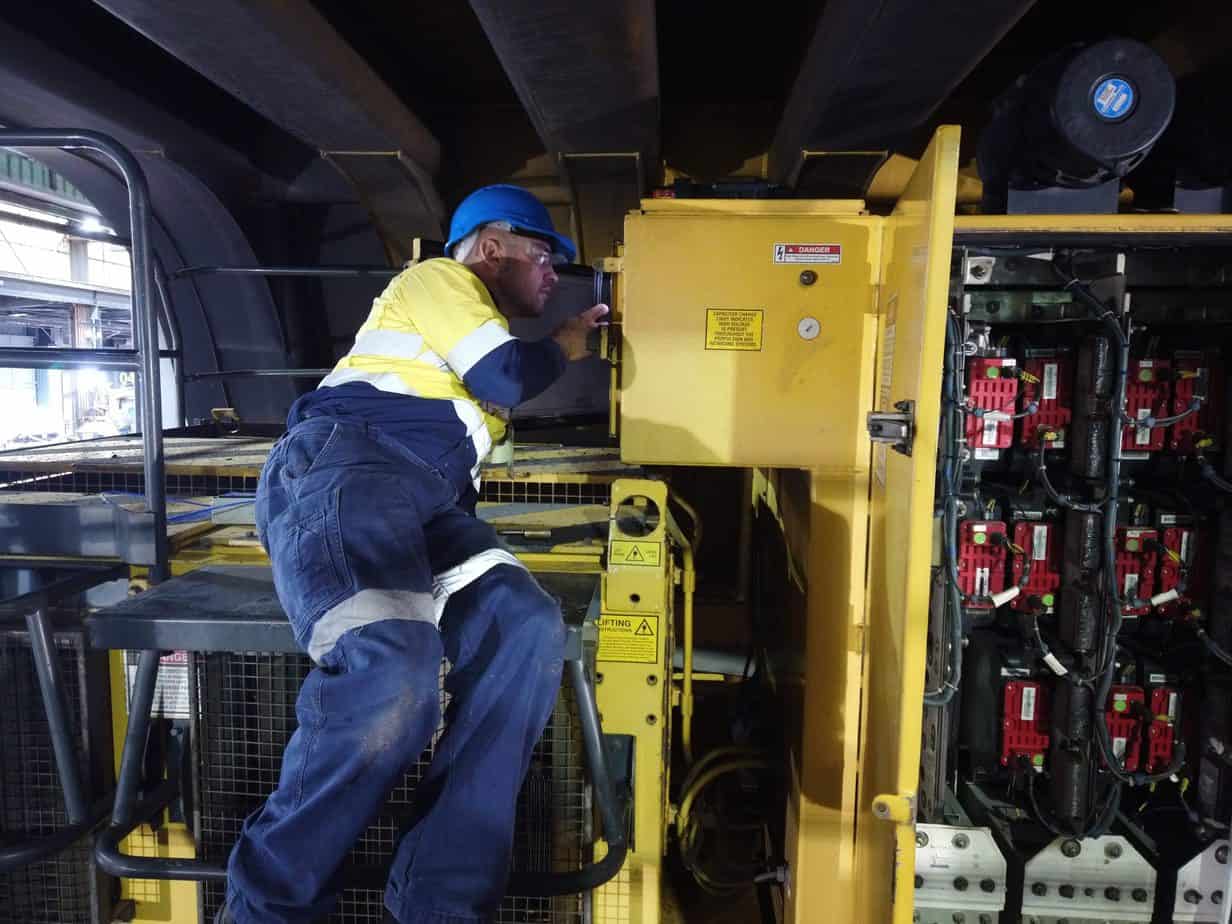 We are continuing to expand into other areas by co-developing with the valued collaboration of our customers. 
Our fully customised systems deliver performance gains and extended life cycles to suit the often harsh, hot and dusty conditions encountered in remote parts of Australia.
Our distribution and manufacturing in Brisbane and Perth, and our North American distributor, ISS Mine Safety, connects us around the world. We are able to bring national and international service to our OEM's and customers.

We offer technical expertise and full national service backup for our specialised product range.
Due to our dedication to deliver the highest product performance, as well as extended life cycles, we believe we are delivering the very best service and value to our customers.
BreatheSafe Company Stats
Years Collected Experience