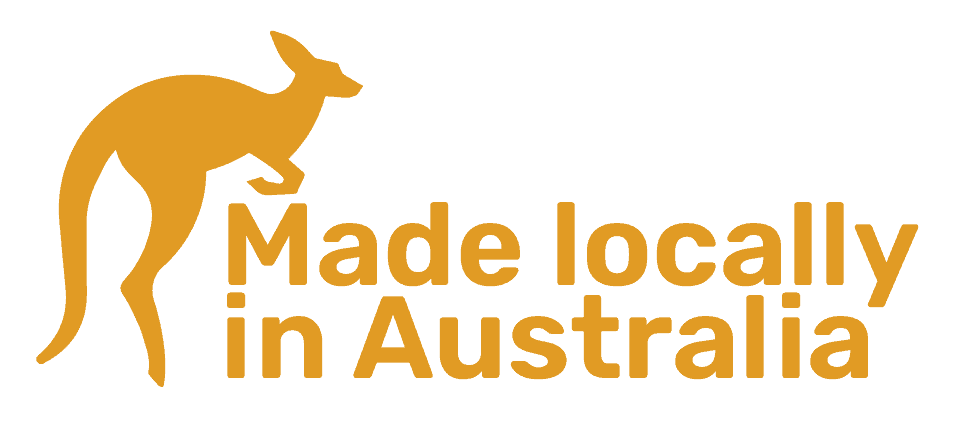 High-Pressure HEPA Filtration Systems
We design high-pressure air filtration systems that provide machine operators, maintenance staff, and machines optimal protection. The systems exceed air quality requirements for machines working in the harshest of environments. They are proven to reduce maintenance costs through efficient design and are reliable and effective, and are trusted by customers worldwide such as BHP, Rio Tinto, Glencore, Yancoal, Boral, and more.
Customisation means it lasts longer, works more efficiently and increases the machine's lifespan.
Every BreatheSafe High Pressure HEPA Filtration System includes 6 components to create the cleanest, dust-free environment
BreatheSafe TL4: High-Pressure Air pressuriser
Minimise Maintenance Costs
The BreatheSafe system will extend the lifespan of the machine installed by minimising electronic exposure to dust.
It will also minimise the stand-down time for cleaning.
Maximise Air Filtration Efficiency
The TL achieves maximum air filtration efficiency by minimising the volume of air through the filter through its variable speed brushless motor (NASA, 2016).
It can keep the lowest blower speed and volume passing through the filter while maintaining cabin pressure due to the INPRESS monitor controller.
Cleanest Air with HEPA H14 Filters
The TL system targets all dust, both inhalable and respirable, from over 100 microns down to below 0.1 microns. To remove these, we use long-life and durable HEPA H14 filters tested individually and serial numbered after manufacture (as per EN1822) at a minimum efficiency of 99.997% of particles in the 0.3-micron range.
EN1822 is the European Standard for air filters used in cleanrooms for pharma and electronics manufacturing.
Also available U15 and U16.
Safe and easy filter change with Twist Lock (TL)
BreatheSafe HEPA filters are easily replaced when full through the BreatheSafe Twist Lock system; NO tools required. Twist the filter compartment on the TL unit and carefully pull it directly out. Replace with entire new compartment and dispose of dirty filter appropriately.
MINIMISE EXPOSURE
While the Twist Lock mechanism is designed to increase safety when changing filters easily, our philosophy at BreatheSafe is to take all measures to remain safe.
Wear PPE when changing filters for complete protection.
Zero exposure is the only way to guarantee zero harm.
Low Noise
Because the TL can run at a low blower speed due to the brushless motor, it runs at a much lower noise level than other units in the market.
Enginaire TURBO Precleaner
The integrated Enginaire Precleaner functions to remove up to 90% of larger airborne particles from the system's incoming air.
Activated Carbon Filter
Optional ancillary solid core type activated carbon filters remove particulates, harmful gases, and odours from the air stream. To remove these gases and odours, we use an extra filtration stage containing Activated Carbon.
Activated carbon is charcoal impregnated with various chemicals. When gas goes through it, gas particles react with the carbon-impregnated chemicals and form a stable harmless salt.
Another HEPA filter is placed at the air's exit from the activated carbon filter to prevent salts or carbon molecules from entering the clean air area
Durable
The TL has long-life brushless motors with variable blower speed functions. This prevents the unit from running at unnecessarily high speeds, extending the lifespan of the motor. The brushless motor is designed for extreme environments from -50°C to +75°C temperatures.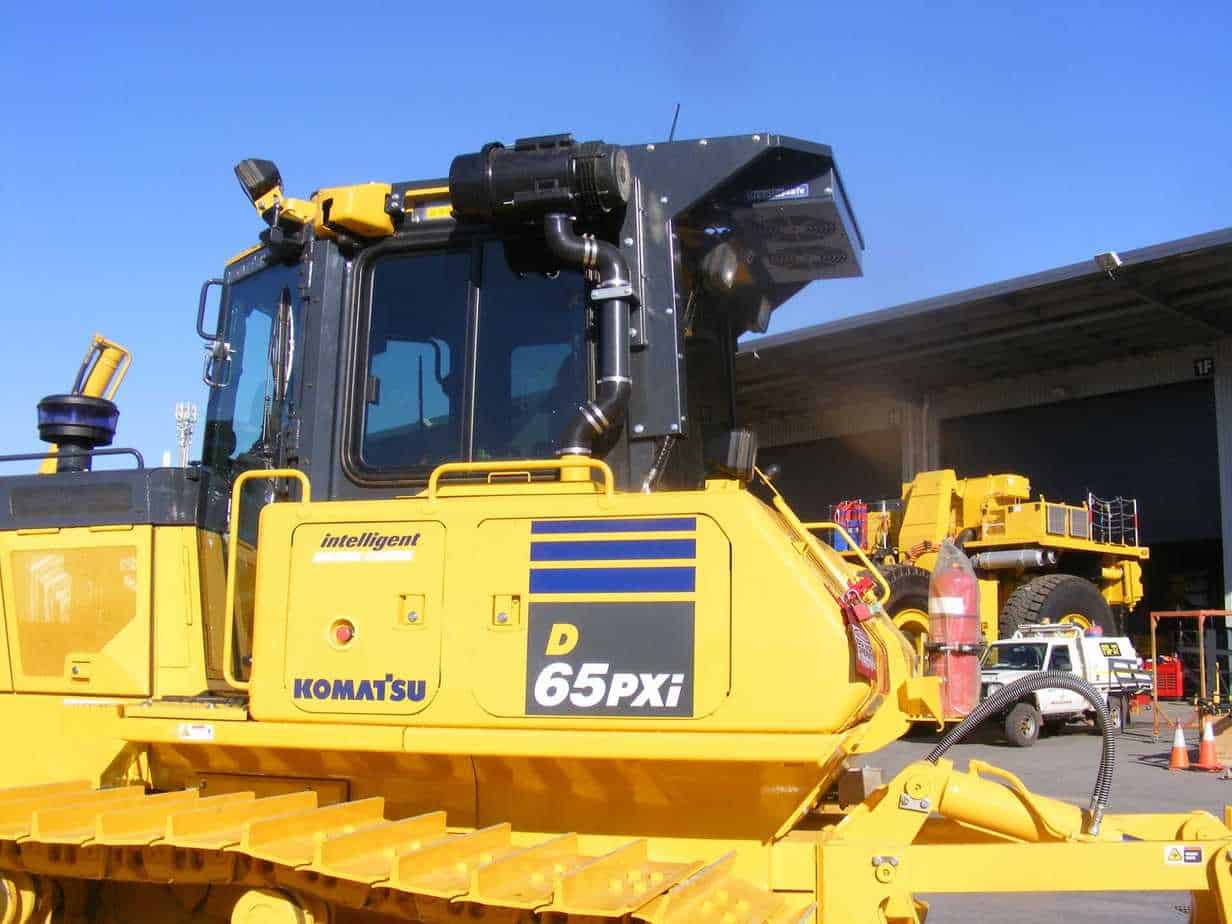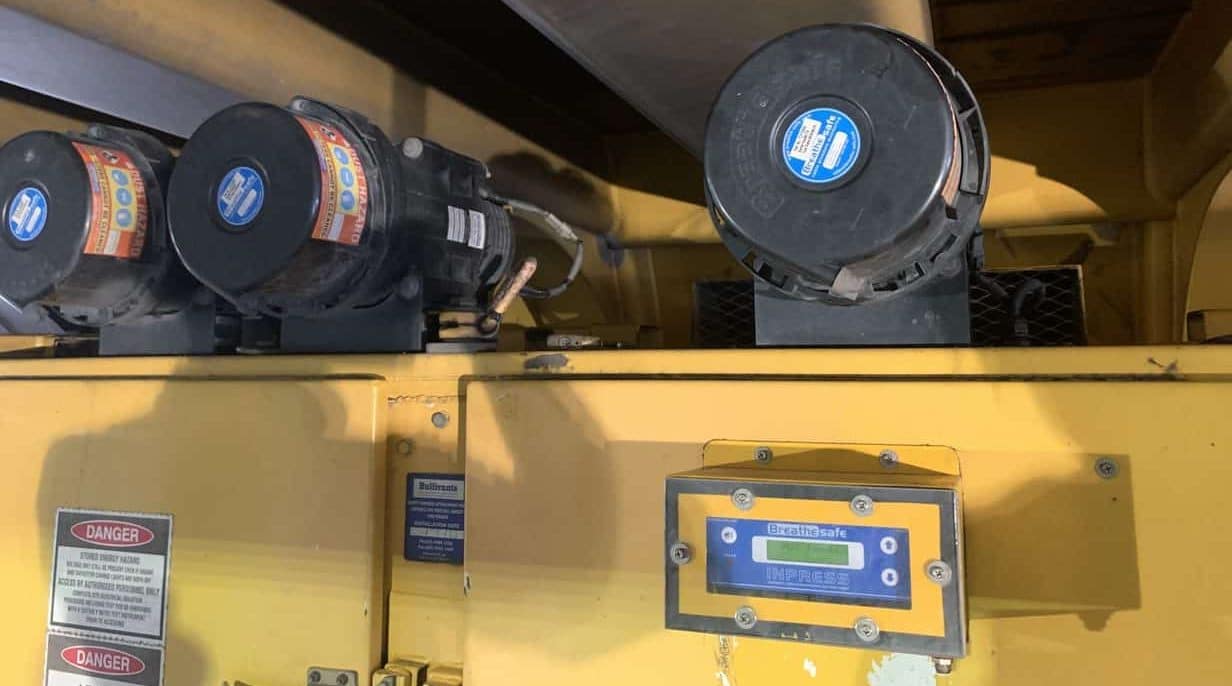 INPRESS Auto Pressure Control
The INPRESS is the monitor controller of the BreatheSafe system.
Automated control of the pressure inside the clean air area through the INPRESS integrated cabin pressure monitor. Pressure is controlled by DAC feed to TL brushless motor, allowing the system to maintain a pre-set cabin pressure extending the lifespan of both motor and filter.
Automatic Pressure Monitor
The BreatheSafe INPRESS range of controllers automatically controls the blower speed to maintain preset cabin pressure. It does this by monitoring the pressure through its built-in pressure transducer.
Industry minimum standard is between 20 and 50 Pa from new. Our systems are preset to remain at 20 Pa but can be adjusted through system settings.
The INPRESS measures the differential pressure variation between inside and outside of the clean air compartment it then calculates the error an algorithm applies these values, and the controller calculates a proportional output that adjusts the speed of the pressuriser motor to compensate.
Optional CO2 Sensor available
to meet ISO23875
Automatic Alarms
The BreatheSafe INPRESS automatically sounds both visual and audible alarms if the pressure drops below the alarm set point. This set point can be different to the pre-set pressure set point, alerting the operator to the potential exposure.
Optionally, the unit can distinguish if a door or window is not closed correctly and alert the operator. At the same time as this alert is sounding, the blower power will increase to keep the operator as safe as possible.
Automatic Data Logging
The BreatheSafe INPRESS automatically records and stores recorded data, depending on sampling requirements this can be up to 12 months.
The controller is designed to start data logging as soon as it is powered up. Data samples time, date, motor capacity and current pressure readings.
This is additional to standard alarm logging, which occurs at every alarm instance.
Service Test Mode
Service test mode to assist with cabin sealing effectiveness and filter capacity tests.
HEPA Return Air Filter (HRAF)
NIOSH (2012) reported a greater than 10-fold protection factor increase when using a high-efficiency return air filter. This is now essential for meeting the decay time requirements for ISO23875.
The intake is situated close to operator's feet to generate a low pressure area drawing the airborne particulate that has been dislogged from clothes and boots. It continually refilters the air, blending with fresh air before passing through the HVAC system and into the breathing zone. Our powered automated system ensures an effective reduction in decay time.
See example: Hitachi EX5600-7 with three HRAF installed in the back of cabin behind operators.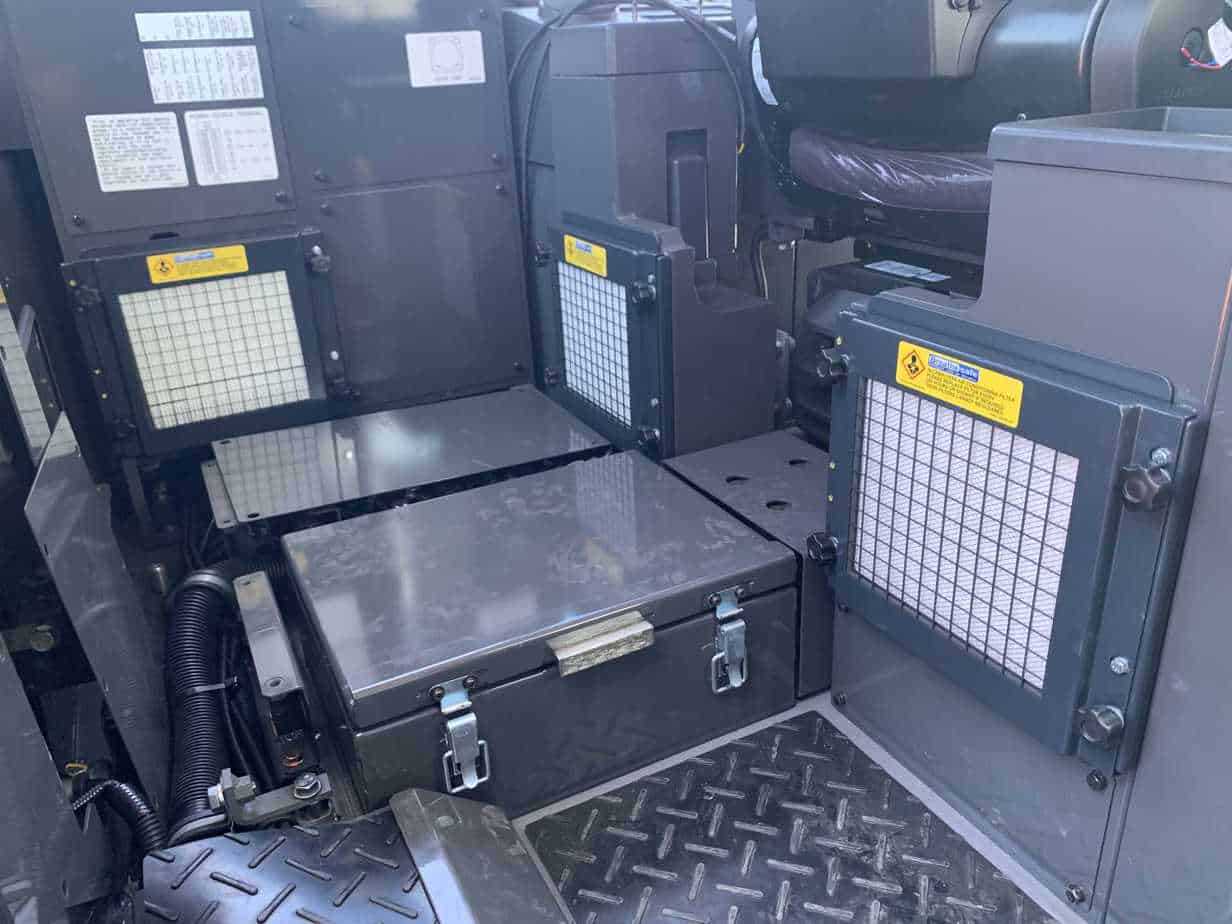 According to NIOSH, effectively sealing an enclosure has a significant positive impact on reaching pressurisation and achieving dust decay time requirements. This will increase HEPA filter service life and optimise pressurisation efficiency by reducing cabin leaks.
Customised sealing kits for each machine are provided to be installed by experienced service personnel. Use the INPRESS controller service test mode to force the system into maximum pressure mode. The higher the pressure achievable during this test will indicate cabin sealing effectiveness.
The common areas to restore/upgrade are door seals, floor gaps, window seals, frames, and any other places where the HVAC system leaks.
See example: Caterpillar 793D Haul Truck with customised nose cone for effective sealing of cabin.
When mounting a High-Pressure HEPA Filtration system, it is vital to maintain the machine's integrity. Therefore, BreatheSafe systems do not require any cutting or drilling of the machine. Our system will pick up on preexisting fixing and mounting points.
*We do not recommend any drilling or cutting of any machine without OEM engineering approval.
However, each machine is different, and our experts can find solutions around additional mounting requirements or other auxiliary equipment. Our experienced metalworkers create custom high-quality metal mounting systems made from mild steel. Each piece is primed and top coated in powder coating for protection.
As standard, we use 3-inch diameter ducting for the most efficient airflow. The more effective an enclosure is sealed, the smaller this can be. We design for the requirements of each vehicle and can work around tricky areas required for ducting.
Our systems can be customised for any machine and any environment
BreatheSafe System Explanation
BreatheSafe System Installation