The VacSafe range of vacuums are industrial HEPA vacuums made for even the most hazardous environments.
Install VacSafe vacuums in operator cabins, clean rooms, workshops, trucks, boats, et cetera. Let us know your needs and we will find a solution.
- CHANGE YOUR FILTERS LESS OFTEN -
Your BreatheSafe High Pressure HEPA Filtration consistently filters the air inside of the cabin and recirculates it through HEPA filters.  The air incoming from the TL unit mounted on the outside of the enclosure is fully cleaned, and the pressurisation prevents hazardous dust from entering the vehicle.
However, operators bring in dust every time they open a window, open a door, and even when climbing inside on their clothes and boots. This dust then goes through the air recirculation filters and gets trapped. Operators remain safe, but the filters fill up quicker than necessary.
Prevent changing of filters as often due to this excess dust and use a VacSafe vacuum mounted inside of the cabin. Vacuum the boots and clothes of the operator, the floor and the seat before the operation even begins.
Be assured on operator safety and saving money on filter replacement
VacSafe Safety Vacuum
240V Outlet OR 24V
Vacsafe Safety System HEPA Vacuum Cleaner
TV4 H CLASS
Weight: 6 kgs
Current: 25A
Decibels: 73.2
Model No: TV2409
Amperage: Max 24 Amps (soft start)
Tank capacity: 6.2 lts
Suction power: 200w
Power cord length: 35 cm
Power consumption: 600w
Wattage of vacuum: 650~730 w
Voltage/Frequency: DC 24~28 v
Vacsafe HEPA Vacuum Cleaner 240 volt differs from conventional vacuums in that it contains a HEPA (High Efficiency Particulate Air) filter that is capable of trapping extremely small, micron sized particles.  A true HEPA filter can trap 99.97 percent of all airborne particles larger than 0.3 microns.
Efficient and easy to use, make the Vacsafe HEPA Vacuum Cleaner 240 volt a perfect size vacuum cleaner for clean rooms, on sites, et cetera.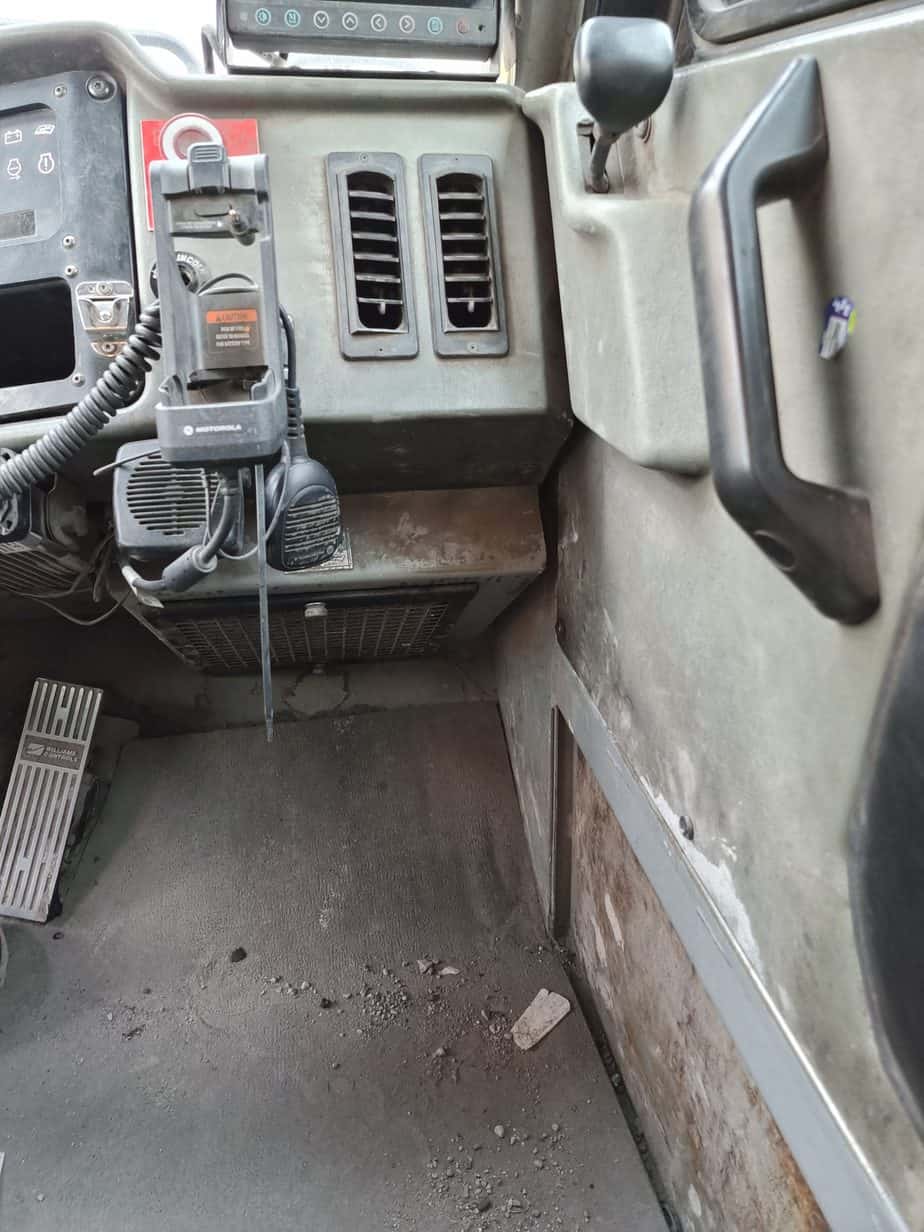 Remove dust and dirt before it enters the HVAC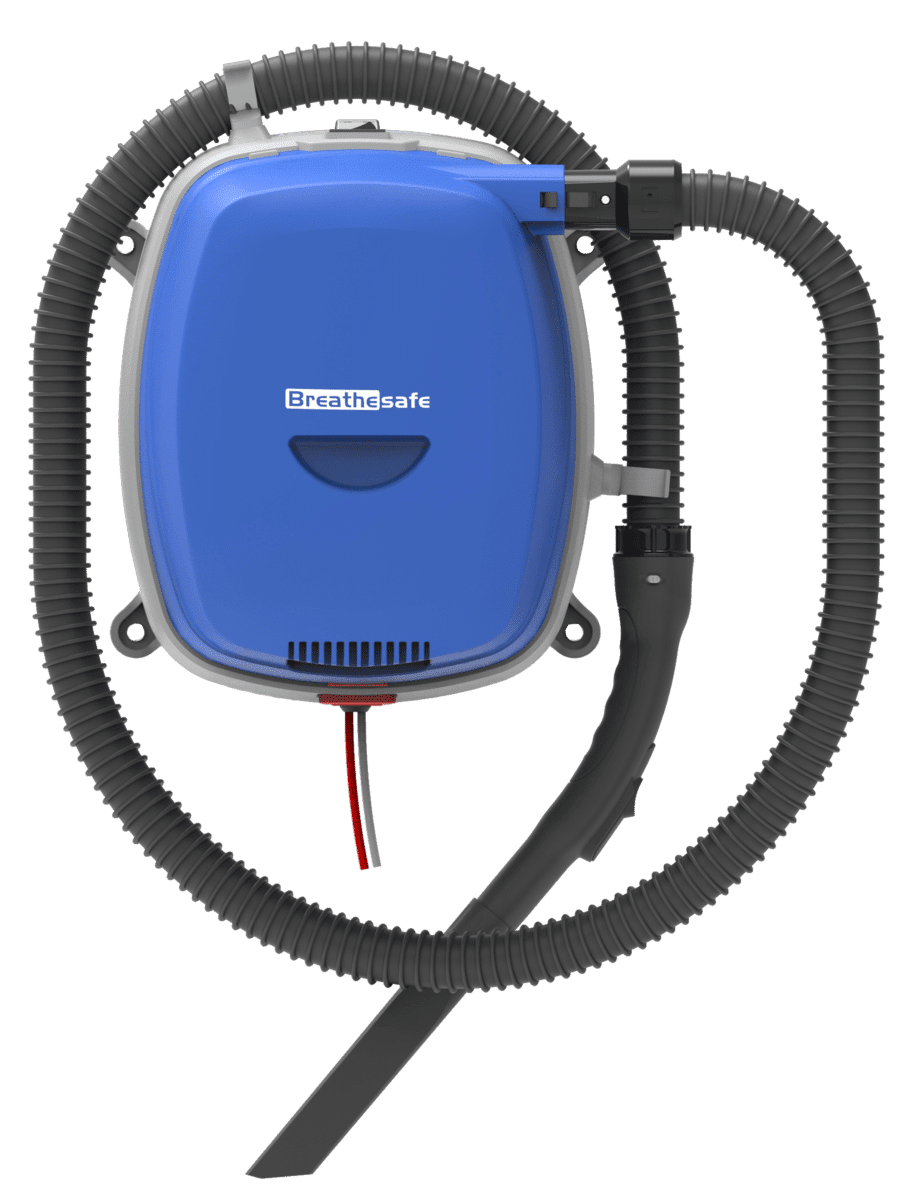 Comes with standard accessories:
Hose clip

Extension wand

Flexible hose kit

Crevice tool

Upholstery nozzle 

HEPA filter cartridge
Vacsafe Wet Dry HEPA 3 Motor Industrial Vacuum Cleaner
220v~240v Model H CLASS
Model No: TV2407715
Power: 3600 w
Motors: 3 x 1200 watt double stage motor
Voltage: 220~240v   50/60 Hz
Water lift: UP 2200mm H2O
Body size: 62cm x 57cm x 95cm
Cord length: 5 mtr length
Stainless tank capacity: 77 lts

Wet/Dry application, tank with tilt system for tank emptying, can be sloped for dropping water and garbage out.
This vacuum cleaner comes with 3 motors for high power, powerful suction but with minimum noise. It is widely used in shops, airports, exhibition halls, conference rooms, construction sites and used for various large public occasions.  Controlled respectively by two switches, the motors can be operated simultaneously or separately.  That brings a great convenience to the user who can choose to start any number of motors so suit the occasion.  The product is designed to save energy for household applications.
Mining
All HME including light/medium vehicles.
Cabin doors and windows may be frequently opened by operators rendering HEPA filtration-pressurisation systems ineffective.  Also, dust contamination is brought into the cabin on the operator's shoes and clothing.  The use of a HEPA vacuum to clean the cab interior will reduce secondary exposure of the operators and enhance the BreatheSafe HEPA air filtration systems.

Dried mud forms fine dust particles.
Dust is easily disturbed and gets in the air.
Simply closing the door can cause high levels of airborne dust in the cabin.
Vibration in the cabin will also cause dust to become airborne.
You may be exposed to high levels of silica dust from opening and closing the door.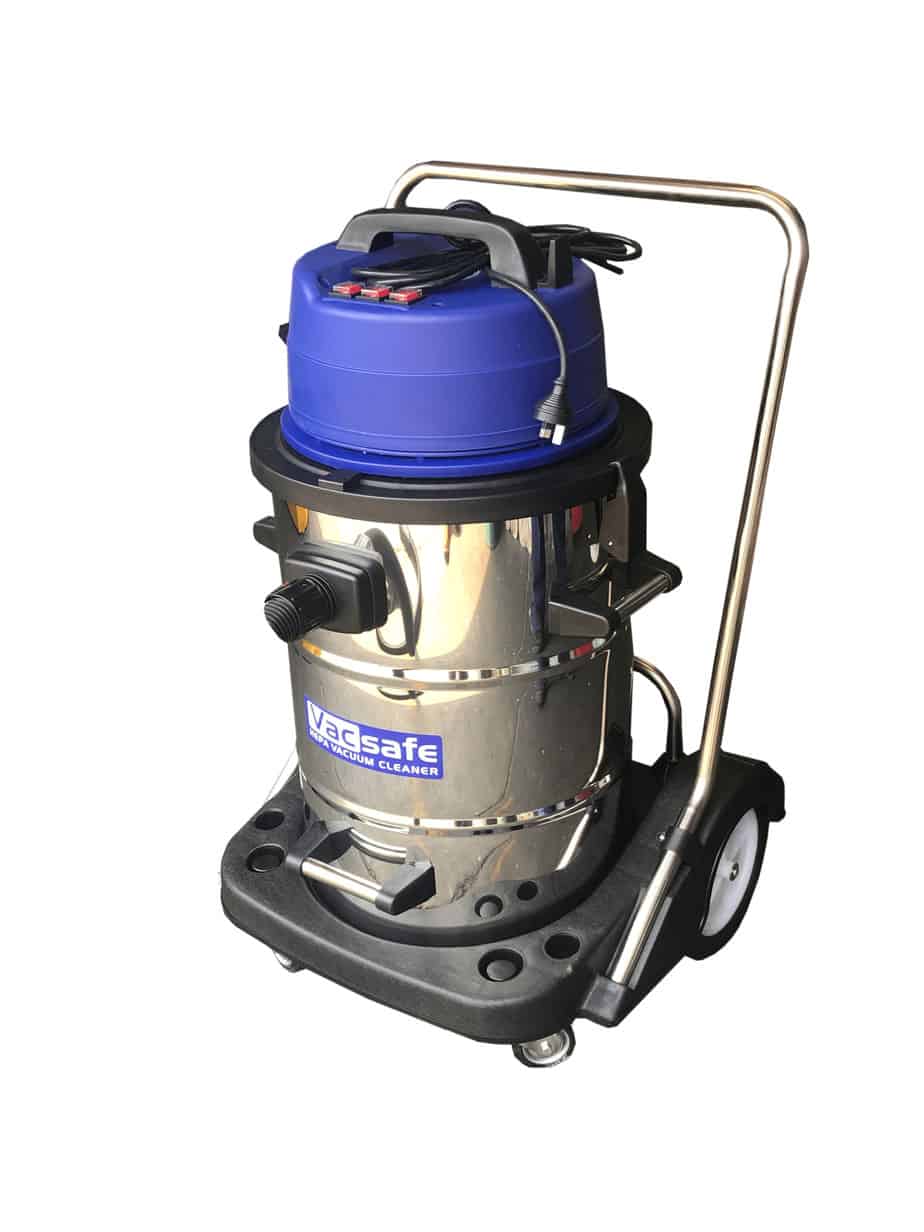 Comes with standard accessories:
Trolly
Fleece Bag
Crevice Tool
Round Brush
3 mtr Flexible Hose
450mm Brush Nozzle
Washable Fabric Filter
450mm Squeegee Nozzle
2 pce Stainless Extension Pipes
Something new is always on the horizon at BreatheSafe
Stay up to date with any product launch
Launching the OnGuard 2022!
Our systems can be customised for any machine and any environment