Komatsu 830E HV Field Trial
Ongoing trial of BreatheSafe Dust Mitigation for a QLD Coal Mine
In November 2020, BreatheSafe consulted Meandu Mine of Stanwell Corporation concerning airborne mine dust in their high voltage cabinets. A High Pressure HEPA Filtration system was specifically designed and installed on a Komatsu 830E HV cabinet with four TL pressurisers.
Last Updated: 26/10/2021
Overview
The HV Cabinets are designed to use the unfiltered air from the alternator fan to cool the heat sinks on the inverters.
As the air is unfiltered the cabinets are prone to mine dust ingress requiring cleaning leading to potential mine dust exposure for maintenance staff.
Its our understanding that most site maintenance crews use compressed air to clean cabinets, which is a source of generating airborne dust inside the workshop area with potential risk for peak dust exposure for workers near the plant.
Aim
To develop an engineered solution to eliminate the requirement to clean the cabinets at all.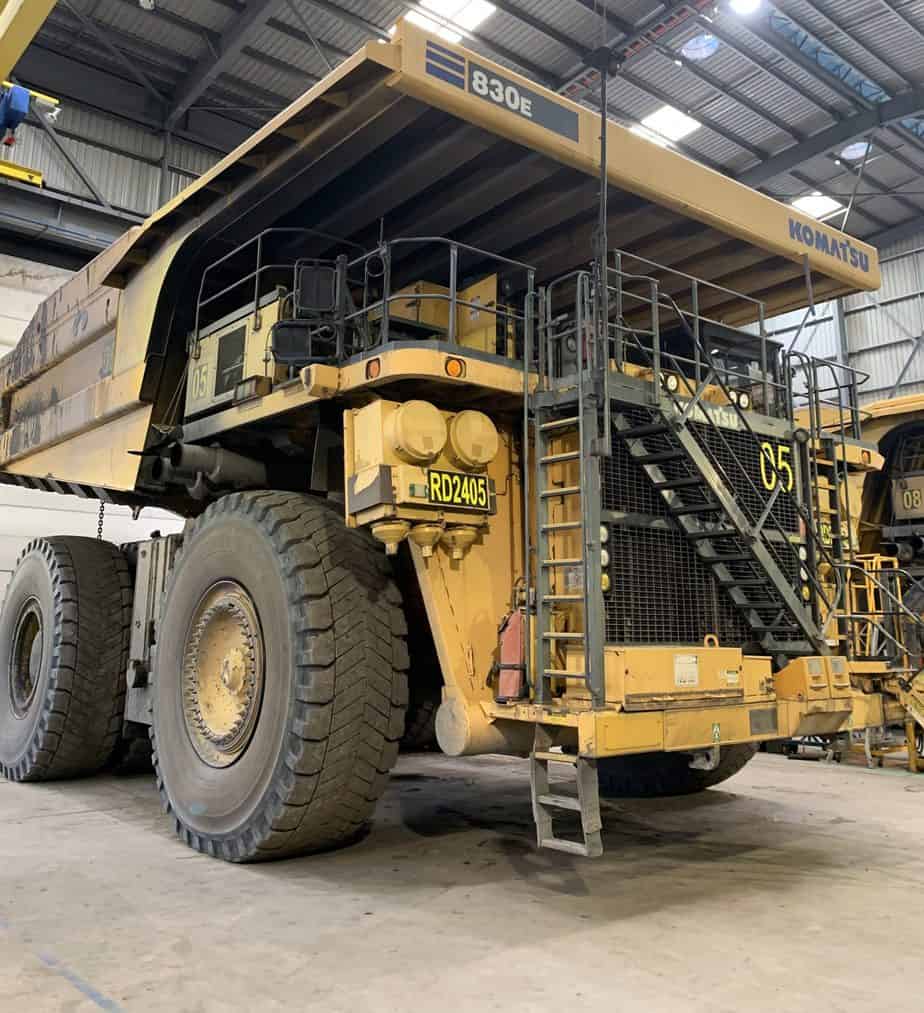 The Problem
Dust in the high voltage cabinet
Dust and health
Exposure to high concentrations of respirable dust will lead to the development of a range of serious irreversible lung diseases such as silicosis.
Issues with high and low voltage cabinets
Cabinets subject to unfiltered air introduced via the alternator fan to cool heat sinks.
Hazardous dust is forced though unsealed duct seams / deteriorated component gaskets into the main compartment requiring maintenance and cleaning.
Cleaning of these compartments typically occurs every 500 hours and presents risk of hazardous dust exposure to workers.
Dust and electronics
There are several good reasons to keep dust off and out of electrical components.
Cooling – if a component is covered by dust its core temp will slowly rise due to the dust acting as an insulator.
Some components are not as sealed as we would like so conductive materials can settle on/in the components leading to failure.
A lot of dust can become corrosive when moisture is present so if we keep the dust off & out of the component the you will not get the corrosion.
By maintaining pressure in the compartment, we are reducing the amount of moisture being forced through it by the cooling system.
Less wiring connector damage both by the dust & by the service team having to force the plugs apart as fine dust is locking them together reducing.
The aim is to ensure that we are safely circulating enough cleaned fresh air through electrical enclosures to keep the clean side duct free and cool.
Improve machine up time as they will not have to be stood down for cleaning.
We believe that if the cabinets are kept clean you will get an improvement on the reliability of each component.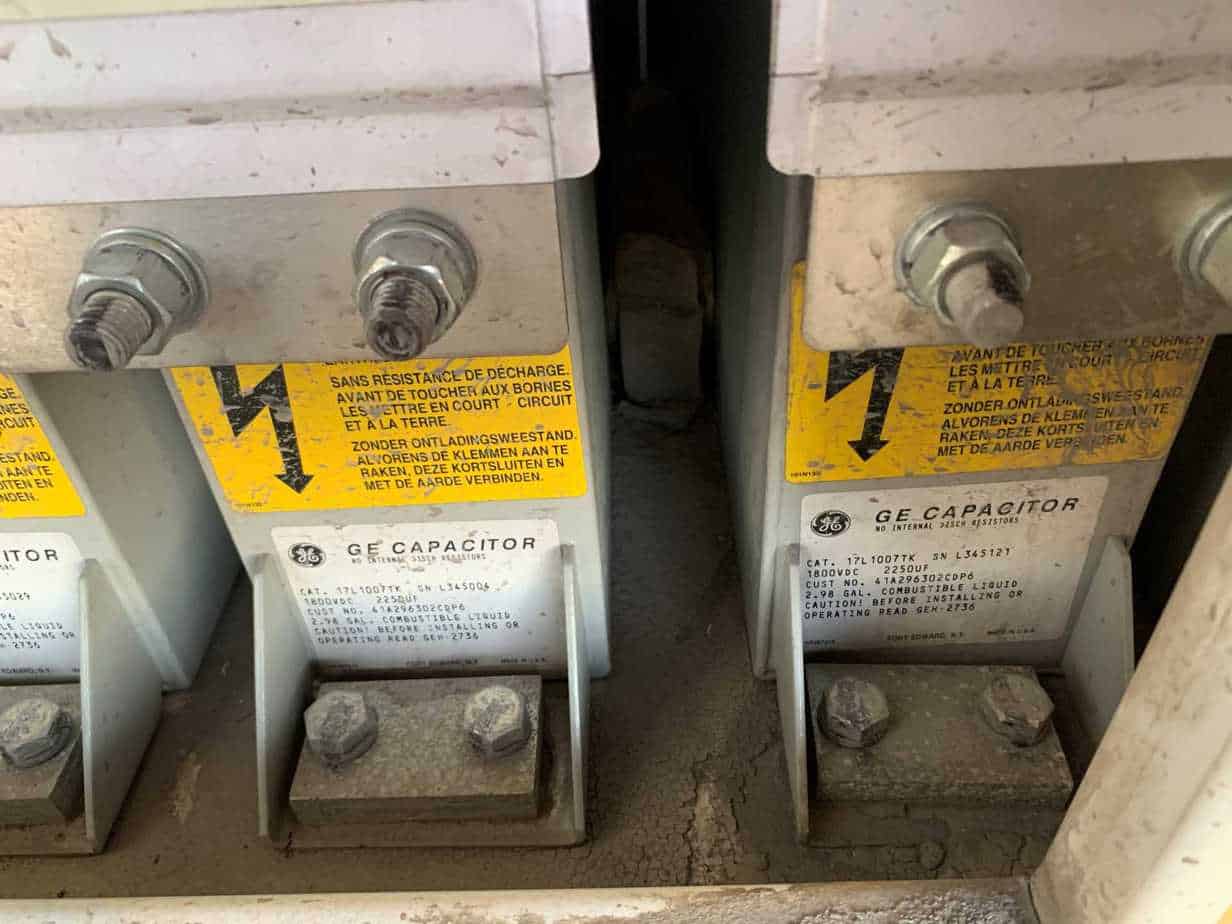 The Solution
Engineering Control
We feel that the BreatheSafe solution should be ranked as the highest level of protection our engineering control has eliminated the requirement to clean the compartment using compressed air.
Dramatically reducing potential exposure to all personal in the area.
We recommend that the compartment is cleaned prior to installation of the system.
Note we will still have the requirement to change the filters.
We feel that PPE and RPPE when blowing out cabinets is not enough protection. It is the least reliable control measure.
BreatheSafe Design
High Pressure HEPA Filtration
Cabinets have been cleaned out prior to installation.
The Main HV cabinet has been fitted with 3 High Pressure TL unit.
Arc Shoe cabinet has 1 standalone High Pressure TL unit.
These systems are variable speed pressurisation and HEPA H14 filters.
Max pressure achieved with the engine off: 1200 Pa above ambient.
Auto pressure setpoint at 400 Pa above OEM engine-driven fan pressure.
TL units force air into HV cabinets creating positive pressure.
High Pressure Hepa Filtration units positively pressurise cabinet pushing against dust ingress from unsealed ducts, gaskets and door seals, preventing dust-laden air from entering the cabinet.
Easy installation in one day
Everything provided for installation in the install kit
3 x 76mm & 20mm power supply aperture from top of the cabinet to accommodate pressurisers.
Controller mounted to top of centre access door – also pressurised through HEPA filtration.
The BreatheSafe High Pressure Filtration Unit is the only pressuriser on the market capable of producing the pressure required to maintain a dust-free cabinet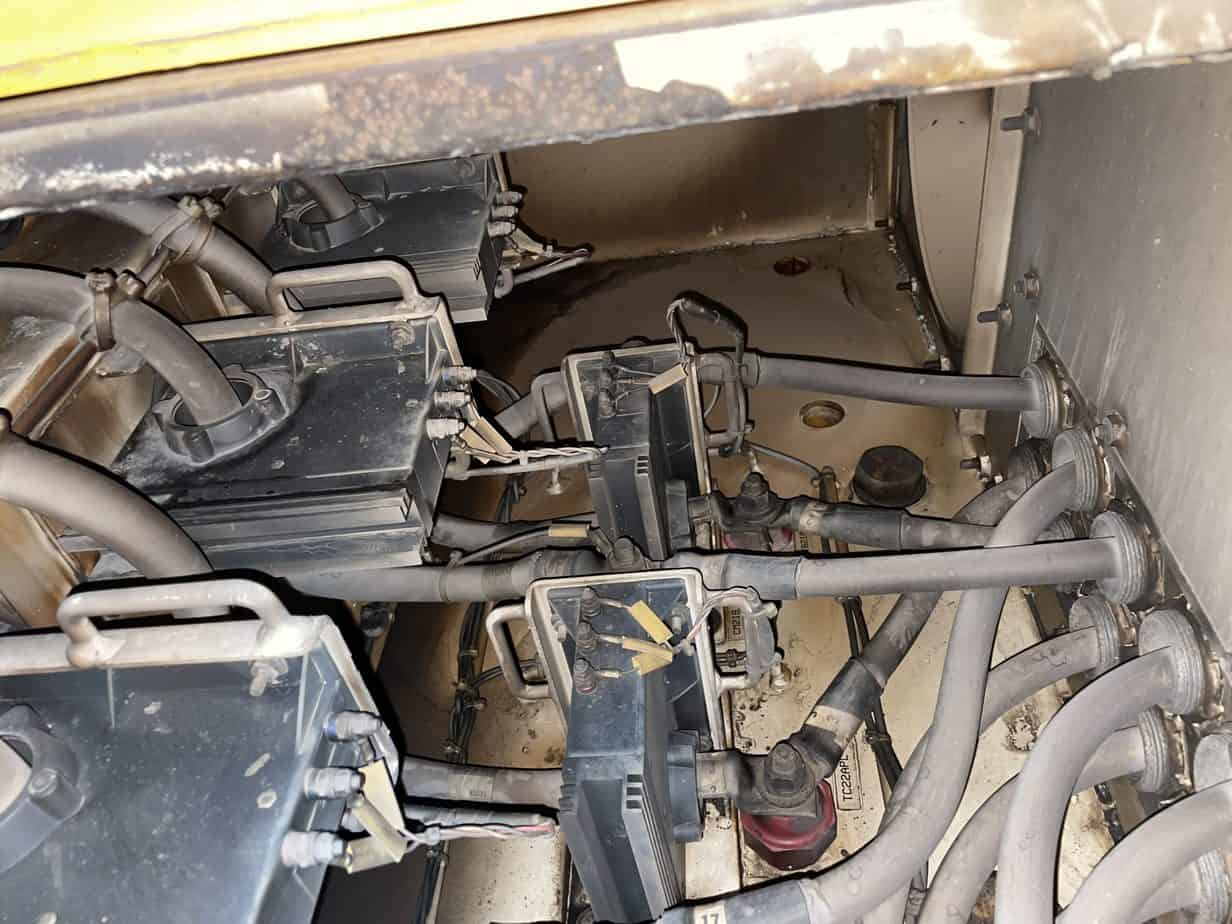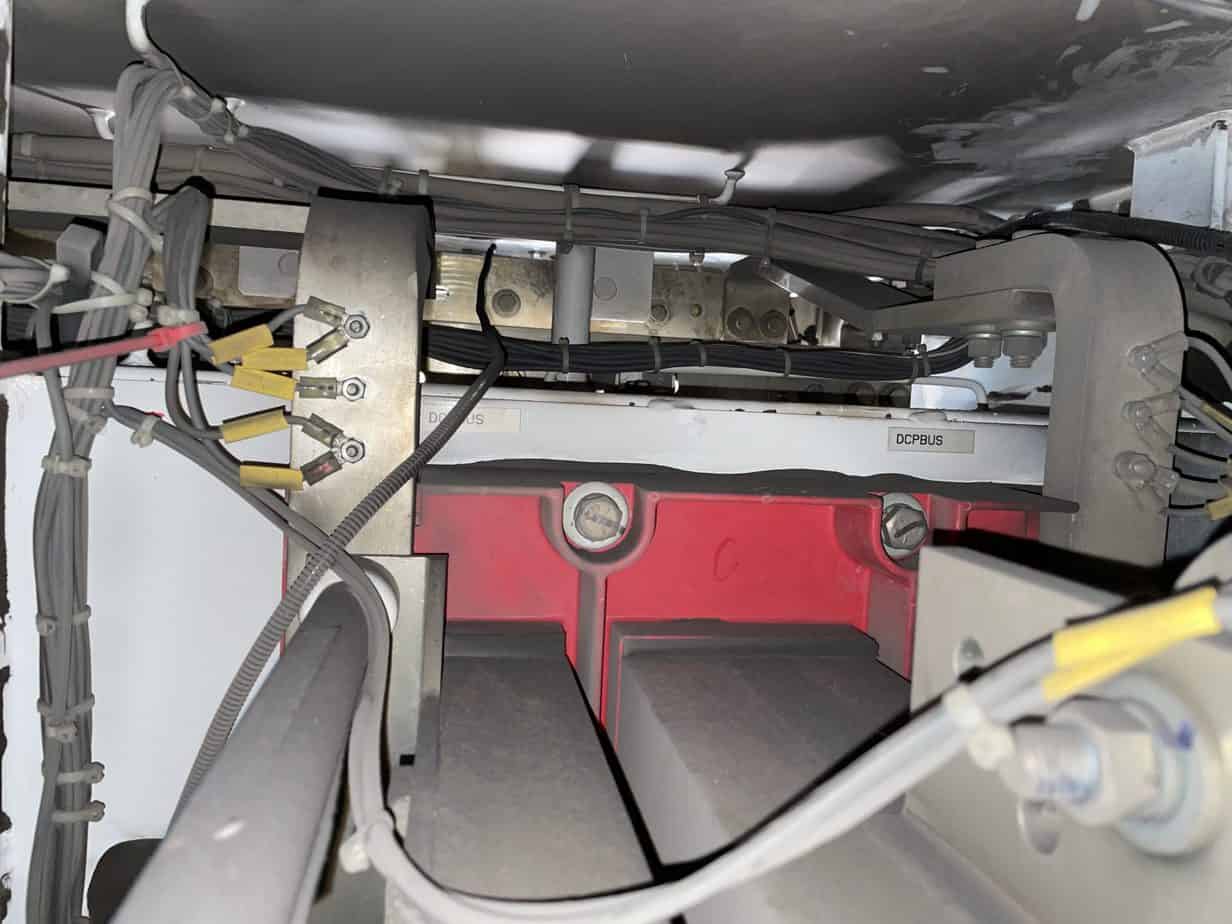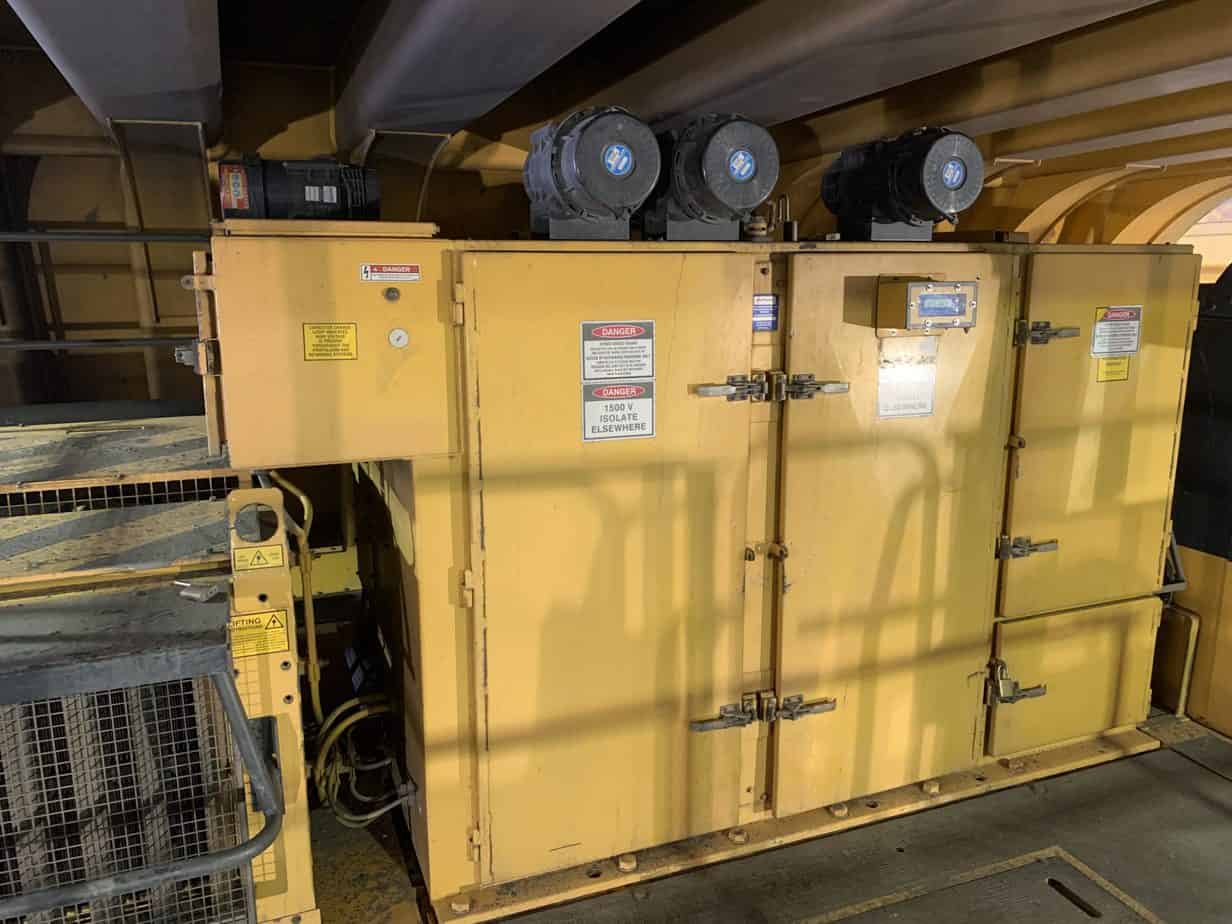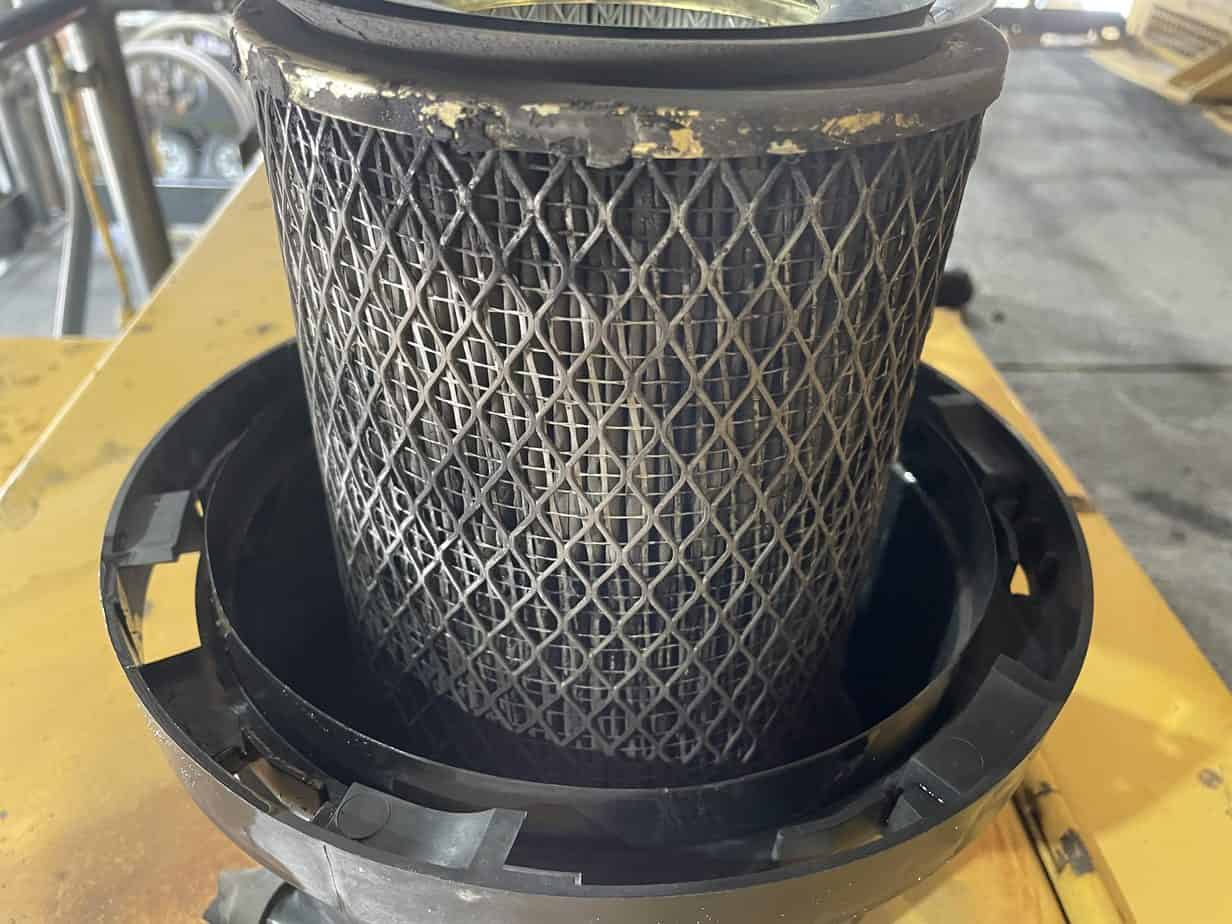 The Result
The BreatheSafe variable speed high-pressure system is proving to significantly reduce/eliminate dust loading in the high voltage cabinet. One comment was that the cabinets are getting cleaner. As time goes by, we feel the dust in the cabinet will very slowly be forced out of the cabinet = so it will gradually get cleaner.
The system is 11 months in operation, and components, including serviceable filters, have withstood harsh weather and mining conditions whilst maintaining efficiency.
Achievements:
Cleaning with compressed air has ceased/worker exposure to mine dust diminished! The cabinet is maintaining a significantly reduced dust load. Internal temperature maintained relevant to ambient. Components/wiring easily visible for fault finding. Minimised static dust on components – Extended component life. Heavily reduced downtime for maintenance/repair costs. The system was installed in November 2020 and has done over 3715 hours of service. The system has been inspected at 1000, 1500, 2230 and 2800 hours and is still running the original filters. System capacity maintains a 57% load with no drop in sealing efficiency after 3715 hours. Max pressure test dropped 390 Pa to a total of 810 Pa– consistent with filter loading/truck voltage & door seals.